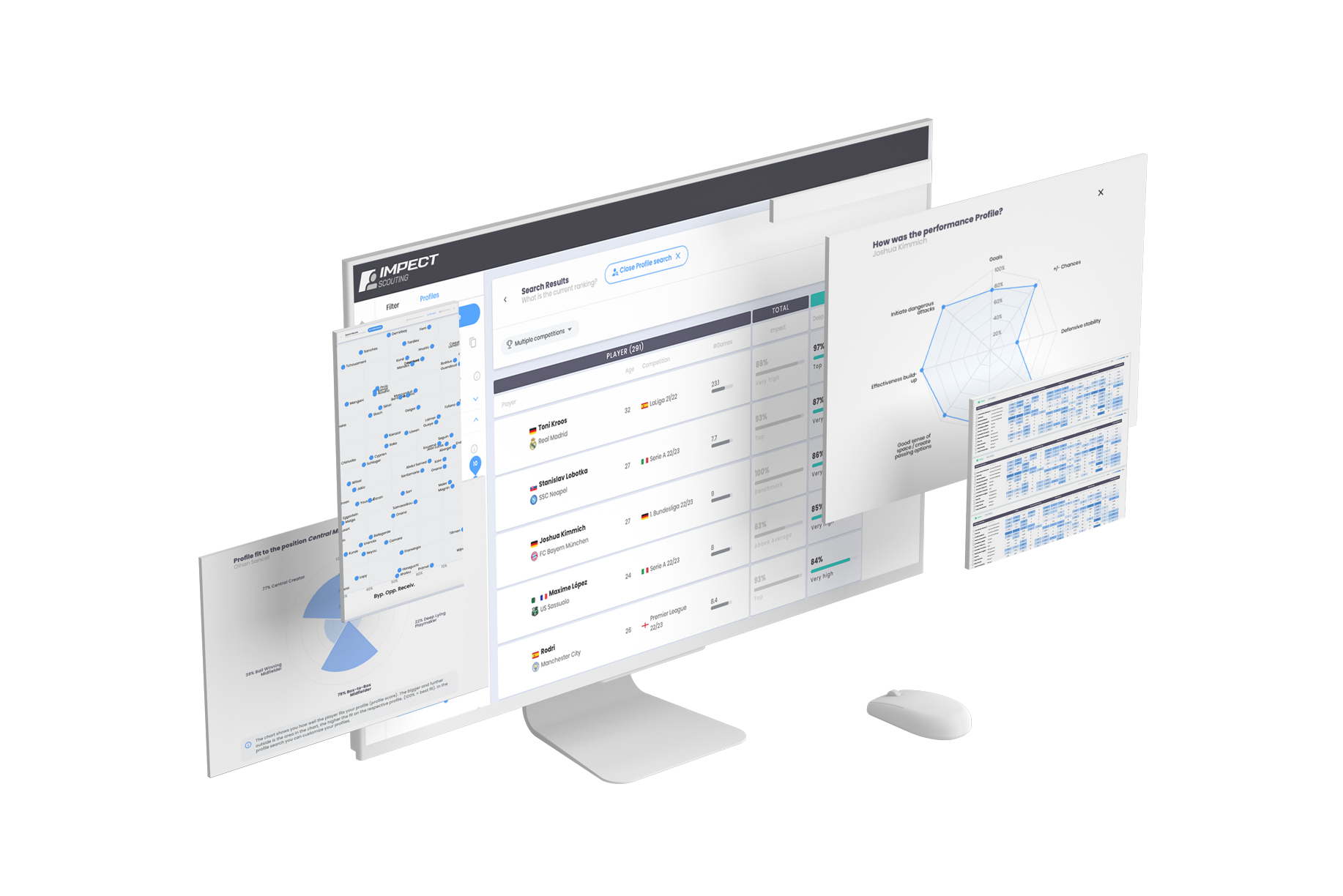 Find the right player profile for your playing style! Our fully automated profile recognition provides you with a quick classification of each player into numerous player profiles.
Compare the KPIs that are most important to you in clear graphics. You can also use our export function, to download & prepare the data yourself.
Visualise the most important KPIs for a position across different competitions. This way you can quickly find positive outliers and easily analyse the data.
Intuitive & completely customisable radar charts give you a quick overview of a player's strengths & weaknesses.
Create individual profile searches to find the most suitable players. You can weight each KPI according to your preferences.
SCOUTING PLATFORM
The most powerful scouting platform in football

Create individual profiles to find the most suitable players

Screen all your target markets with a few clicks

Numerous data visualisations for the best possible integration into your workflow

Whether you are a coach, sporting director or live and data scout. The intuitive front-end can be easily used by anyone in your club

Use the numerous scouting features to analyse player performance in different contexts

The unique and meaningful packing data as well as IMPECT's xG & xT metrics give you a competitive edge in scouting
ANALYSIS PLATFORM
User-friendly platform for the analysis of your team

Non-shot based, shot-based & post-shot based expected goals available to get a quick overview of a match

With the IMPECT Packing data you can monitor the development of your team in the most important categories and compare it with other teams.

Quickly find the most important key facts about your upcoming opponent:

 

Who are the most effective players? Which spaces does the opponent play in most often? What is their style of play in different phases of the game?

Use the export functions to integrate the data into external tools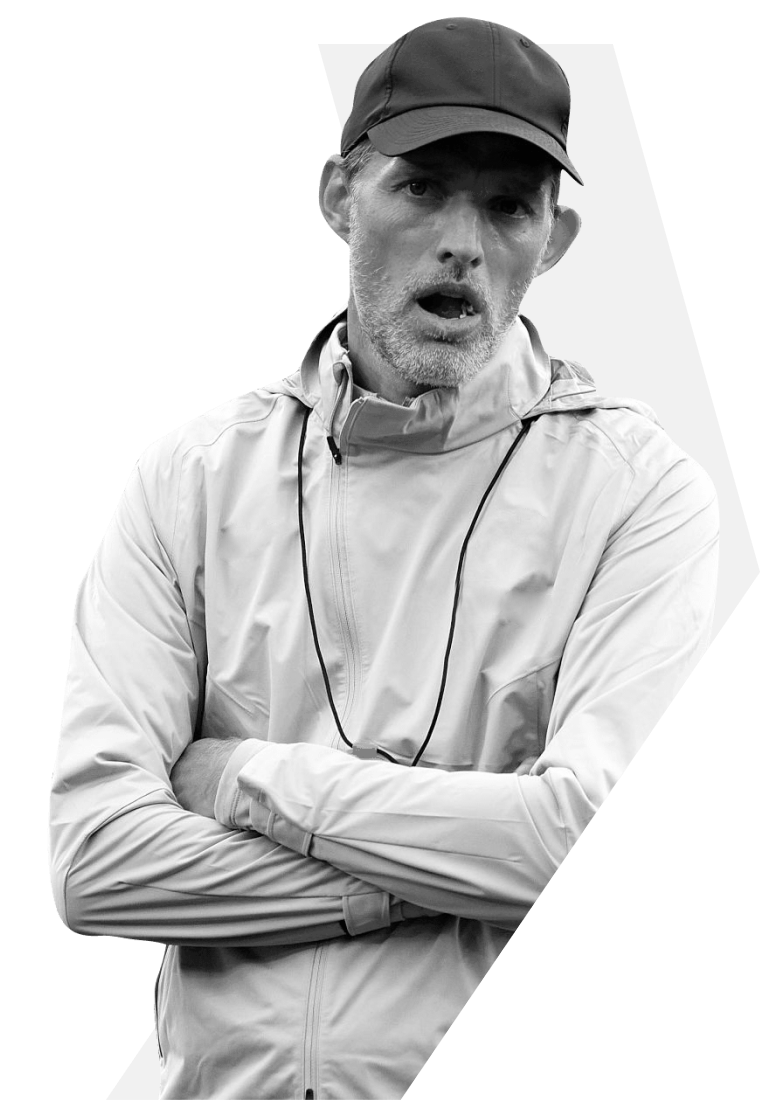 Do you also want to provide meaningful data to your players?
IMPECT API
You prefer to work with raw data in your own database? No problem!

Event data and MatchSums from over 70+ competitions worldwide

Since the 21/22 season we have the most complete & meaningful dataset in football - Packing+.

Transparent KPI definitions, user-friendly & digital glossary

Highest data quality through multi-layered control systems
ADDRESS:
SIEGBURGER STRASSE 149-151, 50679 COLOGNE, GERMANY
E-MAIL:
INFO@IMPECT.COM
PHONE NUMBER
+49 221 355 54 0